Romeo District Library Announces Search for New Director
Romeo District Library Executive Director John McNaughton has accepted a new role as director of Grand Rapids Public Library effective mid-April.
The board of trustees held a special meeting in March to review and approve the process to find McNaughton's successor, engaging Kent District Library to conduct the recruitment and coordinate candidate evaluation and selection.
"Kent District Library has significant experience helping other library systems across the country with strategic planning and leadership recruiting," said Elizabeth Miller, president of the Romeo District Library Board of Trustees. "The objective is to identify and consider top candidates throughout the country who can not only hit the ground running as our new library director, but to help take the library to greater levels of service and value for the people of Romeo. Kent District Library's national stature and relationships will be invaluable to us."
Miller added, "While our hearts are sad to see John leave RDL, we have had a productive 4 years. We wish John and his family much success at Grand Rapids Public Library".
Interested candidates should refer to the employment posting and application process in the library's website at http://romeodistrictlibrary.org/wp-content/uploads/2018/03/RDL-Director-Posting-3.16.18-Clean-Links-FIXED.pdf
The Romeo District Library has served the village of Romeo, Bruce Township and Washington Township since 1900. The library's mission is to provide services to the community that educate, enrich and entertain.

Board Members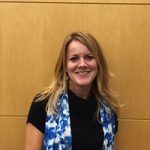 Elizabeth Miller (Romeo)
President
emiller@romeodistrictlibrary.org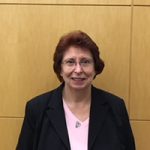 Debra Beauvais (Bruce)
Vice President
dbeauvais@romeodistrictlibrary.org


Dan Walker (Bruce)
Secretary
dwalker@romeodistrictlibrary.org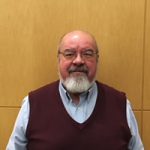 Bill Grandstaff (Romeo)
Treasurer
bgrandstaff@romeodistrictlibrary.org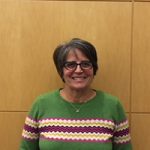 Polly Wilson (Washington)
Trustee
pwilson@romeodistrictlibrary.org


Gary Kopp (Washington)
Trustee
gkopp@dlm51.com
The Board meets on the second Wednesday of the month at 6:30 pm, at the Graubner Library, 65821 Van Dyke, Washington MI unless otherwise indicated.
Meeting Dates
April 11
May 9
June 13
Watch Meetings Here
Meeting Minutes
2018
March 8
March 3
February 14
January 10

2017
December 15
November 8
October 11
September 13
August 9
August 1
July 12
June 14 Public Hearing
April 25
April 12
March 8
February 8
January 11
2016
December 14
November 9
October 12
September 14
August 10
July 13
June 22
June 8
May 11
April 13
March 13
February 16
January 13
2015
December 9
November 20
November 11
October 14
October 5
September 29
September 9
August 18
July 22
July 8
June 10
May 26
May 13
April 8
March 11
February 11
January 14
2014
December 22
December 10
November 12
October 8
September 10
August 13
July 9
June 25
June 11
May 12
April 14
March 10
February  10
January 8
2013
December 11
November 20
November 13
November 9
October 30
October 23
October 9
September 11
August 14
July 10
June 12
May 8
April 10
March 13
February 13
January 9
2012
December 12
November 14
October 10
September 12
August 8
July 11
June 20
June 13
May 9
April 11
March 7
February 8
January 11
2011 Whole Year Zip File
2010 Whole Year Zip File
2009 Whole Year Zip File
2008 Whole Year Zip File
2007 Whole Year Zip File