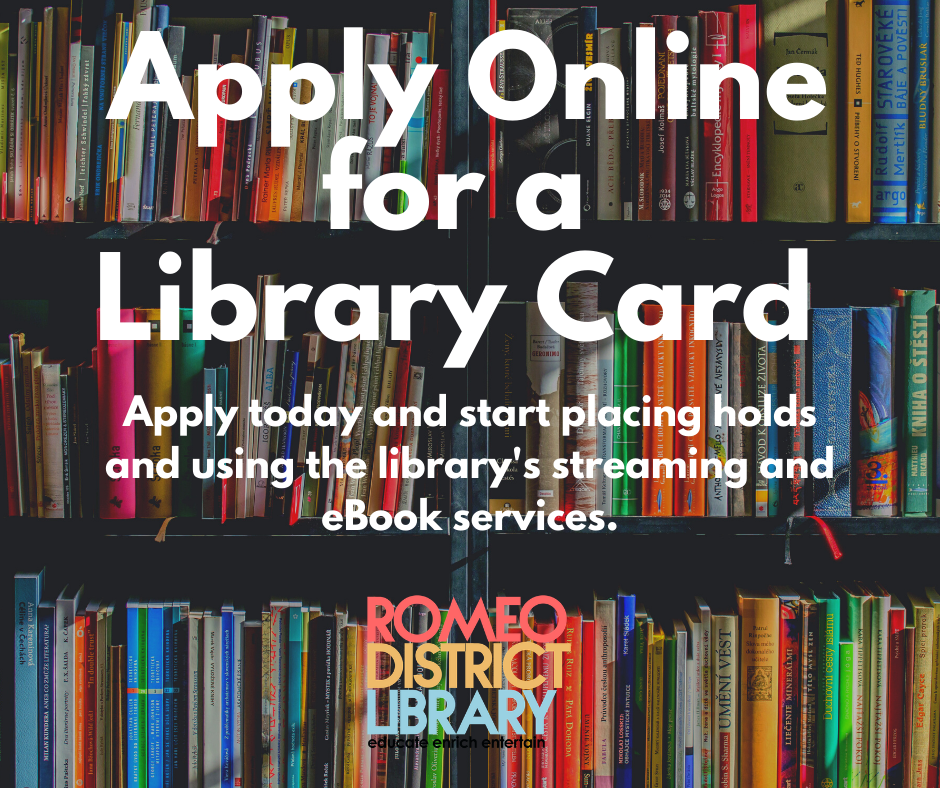 By clicking on the Send button, I certify that the information on this
application is correct. I assume full responsibility for all uses of
this card and any additional cards that bear my signature. I agree to
pay all fines and damages charged to my card, and to give immediate
notice of a lost card or change of address.
Card are only available to residents of Bruce Township, Washington Township and the Village of Romeo.