COVID-19 Preparedness & Response Plan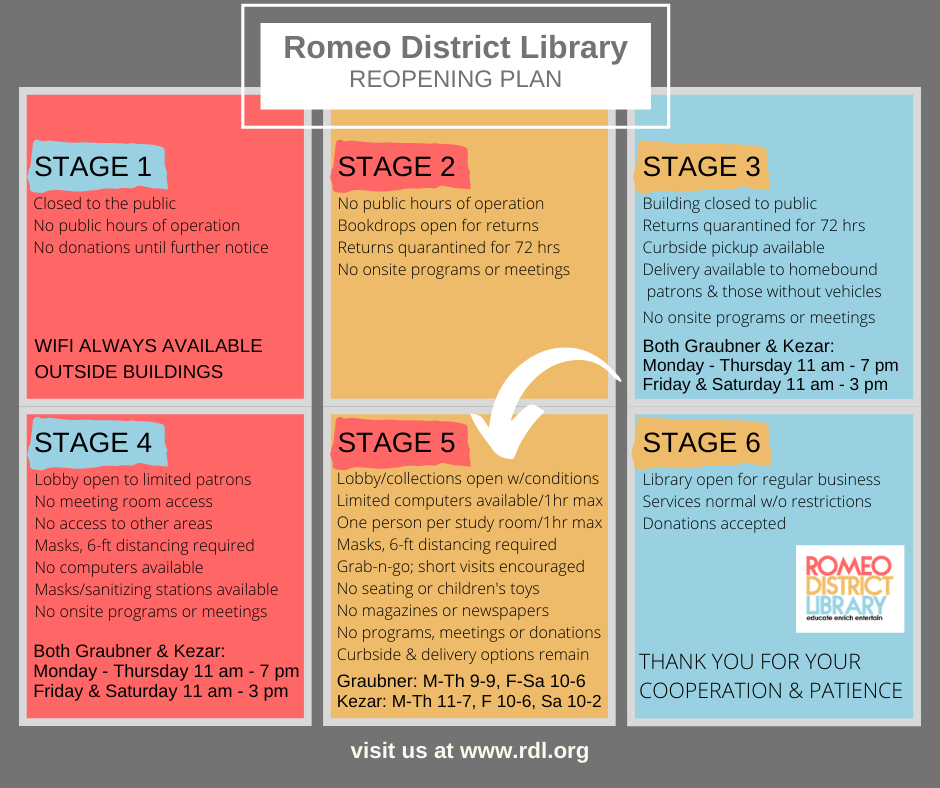 Stay up to date on all concerns about the Corona Virus with federal and local information.
The library is taking steps to keep our buildings clean and to slow down the spread of germs. If you come to the library, please use the available hand sanitizer or take the time to wash your hands before you touch anything.
If you feel ill or are using caution and choose not to come to the library, remember that we have lots of online resources that you can use with your library card from home. We have ebook, eaudiobooks, streaming music and movies, and even downloadable magazines.