The Friends of the Romeo Dist
rict Library operate and maintain used book stores in Graubner and Kezar branch libraries. Proceeds from book sales support outreach and community programs and literacy projects of the Romeo District Library. We are grateful to the community members and Library patrons who donate their gently used books to the Friends' book stores in support of literacy in our community.
Not all books are sold. The Friends donate many books to organizations that distribute them to people who need them. Examples include Samaritan House and Military Moms. We stock book shelves at senior centers and little free libraries. Books that are in too poor condition to use are always recycled responsibly. We never send books to the landfill.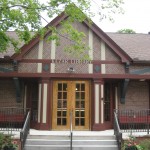 Friends' Book Stores are open during library hours and feature a wide selection of fiction and non-fiction books as well as audio books and books for children of all ages. We are open during all open library hours and you can pay for your books by cash or check at the circulation desk.
The Book Stores are restocked and maintained by volunteers. But, the day to day operation of the Book Stores is only possible because of Romeo District Library's circulation desk staff who manage sales – we are grateful for their generous partnership.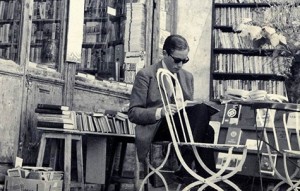 Vintage Books
Our collection of vintage books is housed at both book stores. Prices range from $1 to $5. We have classics, poetry, children's books, history, technical manuals, and illustrated books. Maybe there is a treasure in our collection waiting for  you?
Bookstore Prices
We have frequent sales when books are available at special lower prices. Our regular (non-sale) prices are:
Most* Hardcover Books – $3
Trade Paperbacks (taller than 7 inches) – $2
Small Paperbacks (7 inches or shorter) – $1
Children's Books – 2/$1
CD Audio Books – $3
DVDs – $2
Music CDs – $2
Ex-Library Books and Media (CDs and DVDs) – $1
*Some hardcover books, such as items in our Vintage Books, are individually priced. From time to time, the Friends Used Bookstore receives items that are of a higher value. Special effort is made to sell those items at close to market price and increase the funding we provide to the Library. Special items may be saved for a special Friends rare book auction, sold online or sold to booksellers.