Sunday Book Sale at Graubner Library
February 7, 2016 at 1-4:30 pm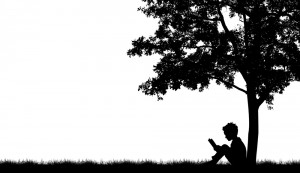 It's time for the monthly Sunday Book Sale at Graubner! Everything at the Book Store will be available at sale prices from $2 per book to $1 for a bag of books. In addition to the regular Book Store selection – we have a large stock of paperbacks,audio books, children's books and specialty items that you can browse. Donna and Joyce will be on hand to help you find the perfect bargain.
Small paperback are $1/bag.  Hard-cover books, most CDs and DVDs are $2 each; trade paperbacks are $1 each; ex-library books all formats are 2/$1; and children's books, DVDs, VHS and audiobooks are 4/$1.
20% off for members of the Friends of the Romeo District Library. Cash, check, PayPal or credit/debit cards. Don't miss it!
Saturday Book Sale at Kezar Library
February 20, 2016 at 11 am-1:30 pm
We are getting ready for an awesome Saturday Sale at the Kezar Book Store. Everything in the store will be available at low sale prices and and members of the Friends get 20% off all purchases! Cash or check only please.