Meet the Friends of the Romeo District Library!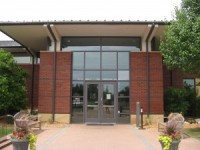 The Friends of the Romeo District Library is a non-profit organization that stimulates community appreciation of the library's resources and services; encourages gifts and bequests in support of the library and sponsors special programs in cooperation with the library staff. The Friends have been in operation since 1987.
The support of the Friends helps the Library to offer services above and beyond those services funded by tax support. Recent projects have included the purchase of puppets, new furniture, and software for the children's library and support for special reading programs and other events.  The Friends is an all-volunteer organization. Community members and Library patrons who volunteer and donate can see their support going directly to the Library.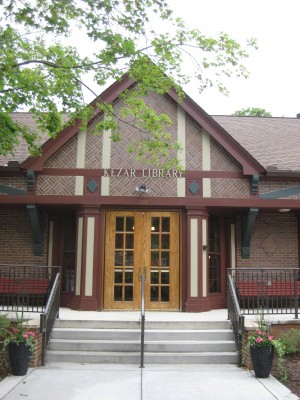 Friends' events not only raise funds, but raise public awareness for the excellent programs and services offered by the Romeo District Library.  Our featured fundraising event is the Celebration of Gardens and Art, which is help the second Saturday in July in partnership with the Starkweather Arts Center. The event varies yearly and may include a tour of several of the most innovative and beautiful gardens in our community, artists painting in the garden en plein aire, local music and cuisine, and a book sale.
The Friends Used Book Stores are located at the Graubner Library at 65821 Van Dyke in Washington and the Kezar Branch Library at 107 Church Street in Romeo and operate during library hours. We have a large selection of books, DVDs, and music CDs. available for sale. The selection changes on a weekly basis – so it makes sense to visit often!
Board of Directors – 2017
Marcie Cornett – President
Carol Sutherland – Vice President
Joyce Hennessee – Secretary
Donna Folland – Treasurer
Cathy King – Director
Al Kresse – Director
Ann Kresse – Director
Linda Luther – Director
John McNaughton (Library Director) – Director (Non-Voting)
Sandy Pelfry – Director
Beth Vollbach – Director
Liaisons to Friends Board
John McNaughton – Romeo District Library and Graubner Library
Bill Grandstaff – Romeo District Library Board
Stacie Guzzo – Kezar Branch Library
Grace Venet – Starkweather Arts Center
Board Manual
Board Resources