Let's Be Friends!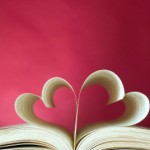 Friends of the Romeo District Library is always looking for members and volunteers. Please stop by for one of our events or come to a Friends Board meeting. Meetings take place on the 3rd Tuesday of each month at 7 pm at Graubner. We would love to get to know you!
Here are some other ways you can get in touch:
Email: The best way to reach the Friends is by email at friends@romeodistrictlibrary.org
By Mail:
Friends of the Romeo District Library
c/o Kezar Library
107 Church Street
Romeo, Michigan 48065
Phone: You may call the Graubner Library (586-752-0603) or the Kezar Branch Library (586-752-2583) and leave a message for the Friends. We will return your call.
Facebook: Click on the icon below and LIKE us on Facebook!